Locations
With multiple FM-approved, UL-listed central station monitoring centers strategically located in different time zones across the country, Clear Partners is proud to offer fully-redundant, fully-interconnected wholesale monitoring services 24/7/365. In fact, as the only wholesale alarm monitoring service built "By Dealers, For Dealers" we've created the kind of monitoring centers that we wish we had access to when we started out.
Each of our central stations is equipped with an innovative Hybrid Cloud Monitoring Center, containing the latest communications and monitoring technology. With both cloud and physical infrastructure combined, we're ready for anything. What's more, each of our central stations is staffed by a highly-trained team of certified operators. These professional monitoring reps are committed to effectively supporting your customers and providing an immediate response, no matter what the situation.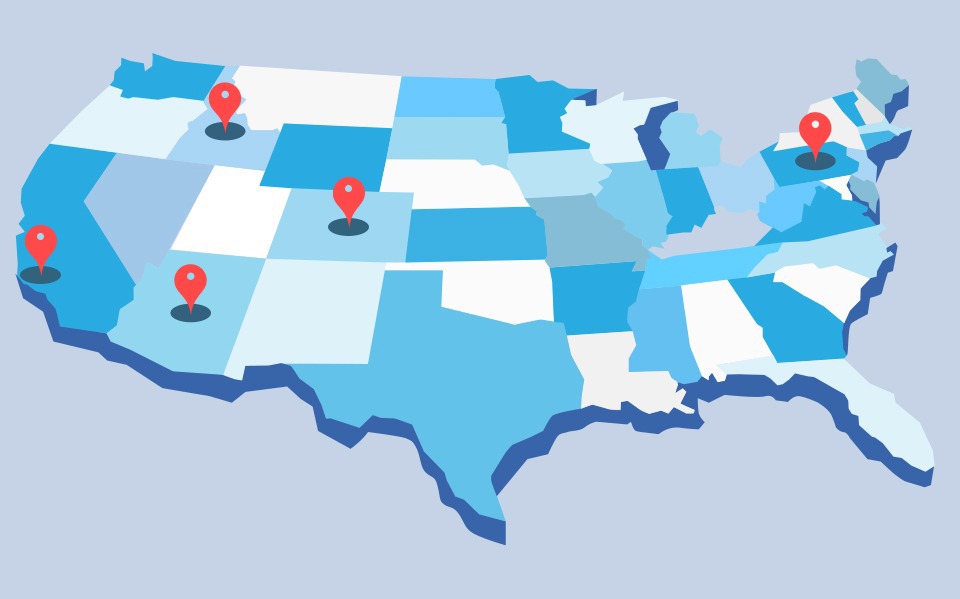 Los Angeles, CA | Tucson, AZ | Pocatello, ID | Colorado Springs, CO | Lancaster, PA
To learn more about how our fully-redundant and fully-interconnected central monitoring stations can support your business and keep your customers safe, contact us today to request a consultation. Our team is standing by to answer your questions and determine how Clear Partners can help your business succeed.