Wholesale Video Monitoring Services
If you're a security system integrator or dealer looking for a turnkey video monitoring partner who will support your business and give your clients peace of mind, the highly-trained team at Clear Partners can help.
Thanks to our deep roots in the industry as alarm system installers and dealers, we know what security system integrators need when it comes to video monitoring services. Even better, we've built our business from the ground up "By Dealers, For Dealers." That means we can be the kind of partner that will help your business grow.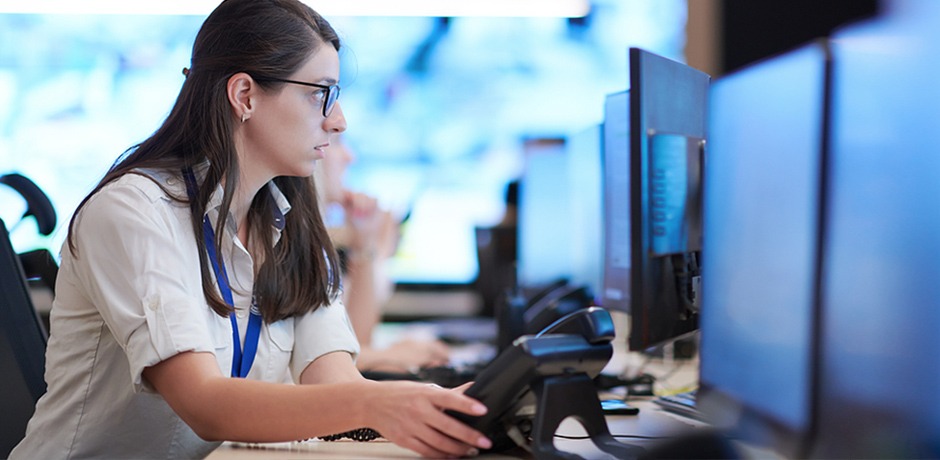 In fact, we're one of the few wholesale video monitoring services that can support the video monitoring needs of multi-location organizations, commercial security contractors and residential dealers alike. Whether its basic video monitoring, loss prevention, productivity monitoring, or advanced surveillance, we can help.
With trained operators, redundant central stations and the latest in video monitoring technology, we can help you keep your customers' properties and loved ones safe and secure while helping you generate recurring monthly revenue. And best of all, thanks to our best-in-class video monitoring capabilities, you and your customers never need to worry about what will happen in an emergency.
What makes our wholesale video monitoring services different?
Multiple fully-interconnected, fully-redundant central stations
Innovative Hybrid Cloud Data Centers for maximum redundancy
Located in different time zones and on different national power grids
Professional, trained operators working 24/7/365
Response times within seconds
Custom protocols for each account, client and/or signal
Operators can use your business name when responding
Fail-safe communications infrastructure
Fully-redundant and backed-up building infrastructure
UL-certified, FM-approved
The only central station created "By Dealers, For Dealers"
And more, contact us to find out!
Thanks to our robust IT infrastructure that includes the latest Hybrid Cloud monitoring technology and video servers, our highly-trained team actively monitors incoming feeds from thousands of locations country-wide. What's more, with the latest video analytics technology, we respond quickly to alerts — often within seconds. 
Once a signal is verified, we follow custom protocols for each signal, including dispatching local authorities, notifying concerned parties and alerting keyholders. No matter what, we are dedicated to giving your customers peace of mind while giving you confidence that they're well-protected at all times.
Ready to Get Started?
If you're looking to work with a wholesale video alarm monitoring company who knows how to help your business maximize success, consider working with the friendly, experienced team at Clear Partners. Thanks to our longstanding involvement in the industry, we know what it takes to provide a reliable service that both you and your customers can feel confident about.
To learn more about our wholesale video alarm monitoring service or to schedule a consultation, contact us today. We look forward to working with you.