Wholesale mPERS and PERS Monitoring
At Clear Partners, we have the technology, the team and the tools to support your business and your customers with best-in-class wholesale Personal Emergency Response System and MobilePersonal Emergency Response System monitoring services. With multiple redundant central stations, highly-trained operators, and the latest in mPERS and PERS monitoring technology, you can count on us to help you not only keep your customers and their loved ones safe but also generate recurring monthly revenue and grow your business.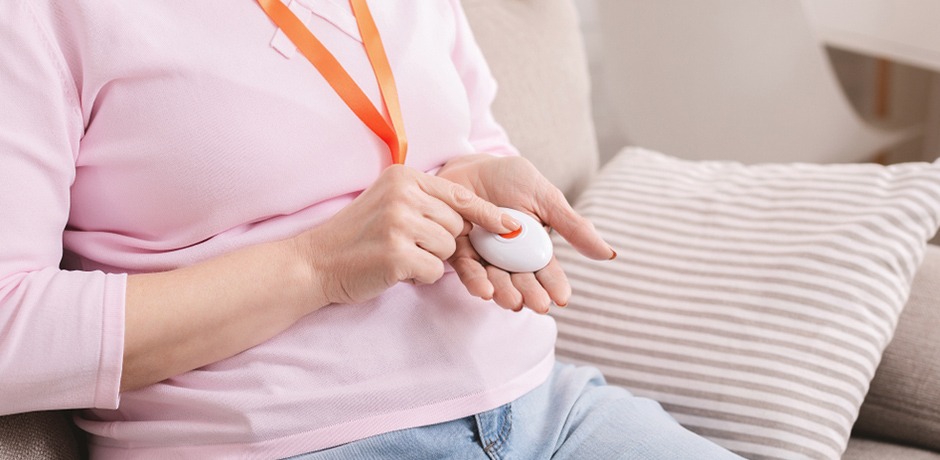 Thanks to multiple fully-interconnected, fully-redundant central stations as well as a team of highly-trained operators, we monitor signals and calls from across the country — 24/7/365. What's more, because of our longstanding involvement in the industry, we know what it takes to provide great service while delivering a monitoring solution that gives your customers peace of mind.
What makes our wholesale mPERS and PERS monitoring services different?
Multiple fully-interconnected, fully-redundant central stations
Innovative Hybrid Cloud Data Centers for maximum redundancy
Located in different time zones and on different national power grids
Professional, trained operators working 24/7/365
Response times within seconds
Custom protocols for each account, client and/or signal
Operators can use your business name when responding
Fail-safe communications infrastructure
Fully-redundant and backed-up building infrastructure
UL-certified, FM-approved
The only central station created "By Dealers, For Dealers"
And more, contact us to find out!
With response times in seconds, our highly-trained operators will recognize your customers' personal security and medical signals and immediately open two-way voice communication. Once a connection is established, our operators will quickly and professionally assess the situation, alert local first responders with your customers' GPS coordinates and notify other concerned or responsible parties.
Ready to Get Started?
Every one of our monitoring center operators is trained in first response, and you can count on them to respond compassionately, quickly and professionally — no matter what the situation. And, thanks to our dedication to ongoing process optimization and safety training, we can confidently handle incoming calls and signals consistently every time, with the utmost urgency and professionalism.
At Clear Partners, we are a wholesale security alarm monitoring service that security system dealers depend on to provide immediate monitoring and response. If you're looking for a wholesale central solution that can quickly and professionally respond to mPERS and PERS alerts 24/7/365, contact us today. We look forward to hearing from you.