BoldNet Software to Help You Succeed
At Clear Partners, our goal is to help you more effectively manage and grow your business. In order to help our clients better their organization, tools and management systems, all dealers we work with have access to the industry-leading BoldNet business management platform. This powerful, cloud-based software provides access to each company's customer database, including history, current status and more — all from any desktop, laptop or mobile device anywhere in the world.
Thanks to BoldNet, you can see the same data that our alarm monitoring operators see, providing incredible visibility into your customers' statuses and needs. Within BoldNet, dealers can view history, check status, access keyholder contact information, place systems on test and much more. Best of all, because it's a cloud-based software application that works on Macs, PCs and mobile devices, BoldNet provides real-time information and allows you to manage your client accounts from anywhere.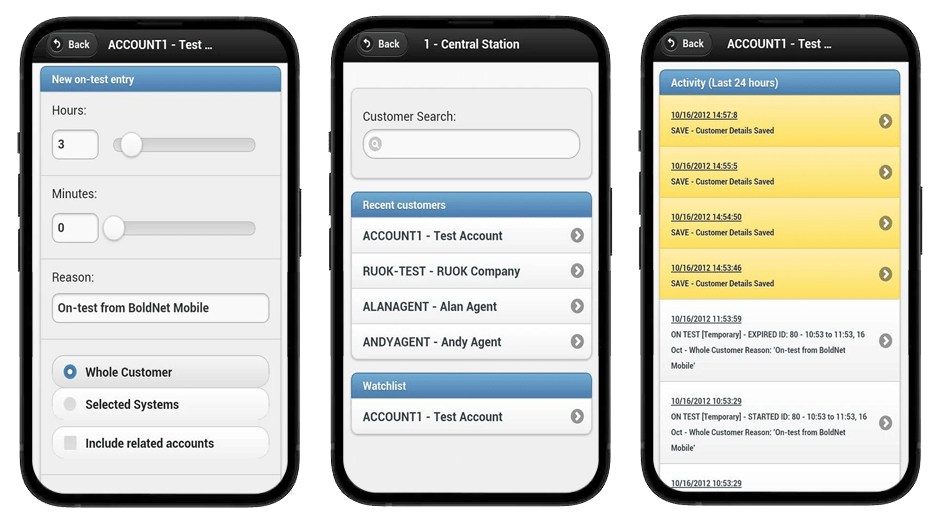 BoldNet takes functionality to a whole new level by offering streamlined, on-the-go account accessibility. At a glance, BoldNet offers the following benefits and features:
Simply, easy-to-use interface
Compatible with existing tablets and/or devices
Fast performance when you need info
Immediate access to customer account database in real-time
Quickly view monitored accounts
Put accounts on test in the field without computer access or waiting for call center assistance
And more, contact us for details!
BoldNet is a vital tool for improving efficiency throughout your business. Not only will you be able to set up more clients faster and perform more timely service calls by carrying an abundance of tools and information with you, but you will ultimately increase the profitability and productivity of your business. If you'd like to learn more about how Clear Partners can help you implement this powerful tool to optimize your business, contact us today to get started.
Contact Clear Partners Today
If you're ready to work with a wholesale central station monitoring partner who is dedicated to helping your business thrive, contact us today for more information and to request a consultation. We look forward to hearing from you and learning how we can work together to strengthen your business.